Professional, Efficient, Personalized Service
Since 1995 we have served over 10,000 satisfied customers, solving over 15,000 issues. Personalized service can be difficult to find sometimes in an ever growing automated world full of large cooperation's, who just can't match our quality of service. We understand that frustration; we are glad to be able to offer such personalized service. Our guaranteed, insured service is performed by qualified professional technicians at our Calgary storefront location for your convenience.
We've been around for over 15 years and we've won several awards for being the best, but our most important win is making you a happy, life-long customer. We sell new and used computers/laptops and can fix any electronics! We also offer a coaching program on Local Listing and Google My Business so you have more control over your business online!
A Laptop Shoppe offers same-day service, whether on-site or in-house, with our many computer repair technicians, we answer your computer issue right away and will provide an immediate solution.
We protect your data at all times when repairing software issues, issues relating to blue screen, slow performance, computer freezing, pop-ups, internet problems, email problems, data recovery, Windows issues, hardware problems, and anything else you can think of - we fix it. Get to know the team that's committed to your company's success.
---
Mission Statement
Personal attention from experienced technicians in laptop and computer repair as well as virus and spyware removal in Calgary.  We provide high-quality and cost-effective IT (Information Technology) services that meet our customers' needs.
We manage and support all our IT service solutions using cutting-edge technology. With the utmost quality and consistency, we make technology an asset for our clients through unique, individualized solutions.
We're here for you.
We understand the value of time in business, and we value yours. Whether your needs are proactive or you have an unexpected issue, we are available to assist you.
Why A Laptop Shoppe?
A Laptop Shoppe caters to the needs of the small business community, including businesses in Calgary, Chestermere , Cochrane and beyond.
For over 20 years we have worked hard to deliver same day service and thorough inspections. 
Our technicians are highly trained and certified, we guarantee the quality of our work.
By employing the services of A Laptop Shoppe you will receive a thorough analysis of your business' computer infrastructure with a personal, friendly, and honest approach as we build long term trusting relationships with our customers.
Mike Chartrand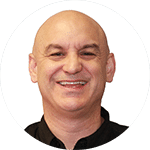 A veteran of the Canadian Armed Forces, is married to his beautiful wife and has four daughters. His commitment to his customers means you get the service you need, when you need it.
William Belanger
Our full-time, certified, and experienced, virus removal technician and researcher.
Suha Abdulla
 

Our manager of the point of sale terminal (POS) delivery for the Calgary area. Also a college graduate.
Lorne Goebel
Our electronics expert and technician for over 20 years.
Joan Acuna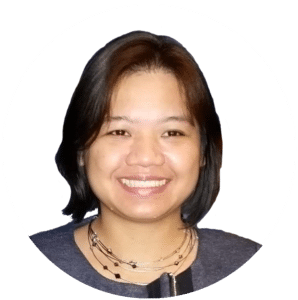 Our office manager and manager of advertising and marketing.
Oleg Gritsev

Our data recovery expert and technician. "My goal is not to stop here. Go ahead and continue to learn new things and learn more. To be one of the best in the field of electronics engineer and data recovery technician.
Ken Li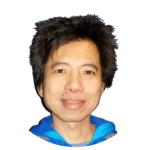 Our Apple products expert and repair technician.
Lloyd Cherry

Our Panasonic tough book repair, network install, and hardware repair specialist and technician.
Pirate

One of our two mascots; our friendly long haired chihuahua and a life long friend!
Prince

One of our two mascots; a loving miniature American Eskimo and a loyal companion!